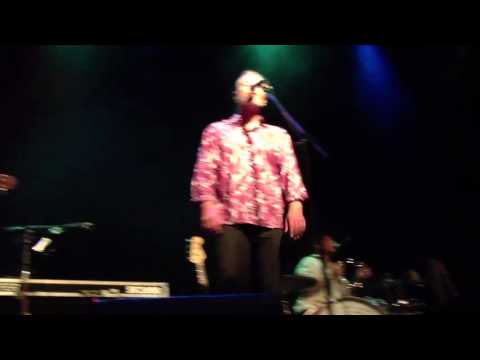 Jerry Brito: Top ten myths about introverts →
jerrybrito: Myth #1 – Introverts don't like to talk. This is not true. Introverts just don't talk unless they have something to say. They hate small talk. Get an introvert talking about something they are interested in, and they won't shut up for days. Myth #2 – Introverts are shy. Shyness has nothing to…
Rush of Sun: Occupy Sydney Day 10 - You are no... →
onmyshore: This is my opinion. I speak as an individual supporting Occupy Sydney and in solidarity with others worldwide. This is only one experience and I know many people all over world suffer far worse at the hands of police and other's supposed to help.  Last night I went to Martin Place and attended…
1 tag
http://www.protectyourfirefighters.com/homepage/w1/... →
Friends of Turia Pitt are friends of mine →
Listen
For the ABC crew-Beautiful people do not just...
"The most beautiful people we have known are those who have known defeat, known suffering, known struggle, known loss, and have found their way out of the depths. These persons have an appreciation, a sensitivity, and an understanding of life that fills them with compassion, gentleness, and a deep loving concern. Beautiful people do not just happen." Elisabeth Kubler Ross
My | [R]evolution: Sept 8 Public Sector Rally for... →
darinsullivan: Round 2 against O'Farrell's IR laws – 8 September With the O'Farrell Coalition Government refusing to restore the rights of public sector workers in NSW, it's time to step up the campaign. FBEU members have already campaigned at community rallies, at meetings with MPs,…
Milne Article
PM A LOST CAUSE FOR WARRING UNIONS Australian, The (Australia) - Monday, August 29, 2011Author: GLENN MILNE Julia Gillard has lost all authority within the broader Labor movement THE real import of the alleged brothel creeping scandal surrounding Craig Thomson has been missed. And it is this: key factions and unions within the Labor movement are now openly indifferent to the fate of either Julia...
The Ship Song- Nick Cave, Eddie Vedder and PJ...
A society that is slipping into Dickensian...
A society that is slipping into Dickensian darkness Published on 18 Aug 2011 It's been like one of those rather clunking agit-prop theatre productions from the 1970s. Boy steals bottled water worth £3.50 and gets six months in jail, while bankers who wrecked the economy are rewarded with billions in public money. Politicians demand exemplary sentences for vandals who nicked clothes from...
De ja vu #LondonRiots →
We've been crying now for much too long And now we're gonna dance to a different song I'm gonna scream and shout til my dying breath I'm gonna smash it up til theres nothing left Oooh ooh smash it up, smash it up, smash it up Oooh ooh smash it up, smash it up, smash it up People call me villain oh its such a shame Maybe its my clothes must be to blame I don't even...
really really really trying: QUESTIONS FOR THE... →
reallyreallyreallytrying: YOU ARE A BAD MAN AND THE WORST MAN. WHY DID YOU DO WHAT YOU DID? WHY DID YOU? WE ALWAYS SUSPECTED YOU WERE UP TO SOMETHING LIKE THIS. I CAN TELL YOU RIGHT NOW THAT TWITTER IS GOING TO HAVE SOMETHING TO SAY ABOUT THIS. YOU ARE BLOODY LUCKY YOU SHOWED UP TO ANSWER THESE QUESTIONS, D'YOU HEAR?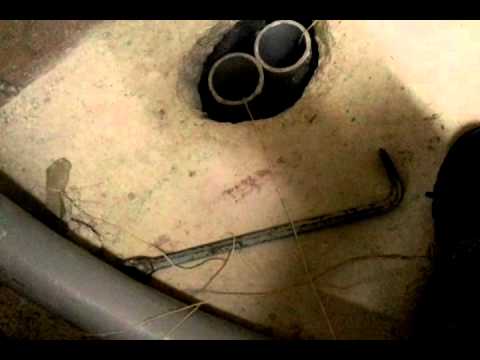 "Congratulations to each of you who are today receiving a college degree,..."
– Conan O'Brien
Illawarra and Sydney details #NSWisconsin
All, please support. This is FBEU response in the Illawarra, to coincide with strike action on Wed. If you can't get up to the Sydney Rally, please support locally. Feel free to join both…. Andy Coppin and his ISB Exec (Sefo/Haasy/Wattsy) remain the main contact points for these events. Wed's rallys in W'gong and Sydney will be huge, please take part. DARIN...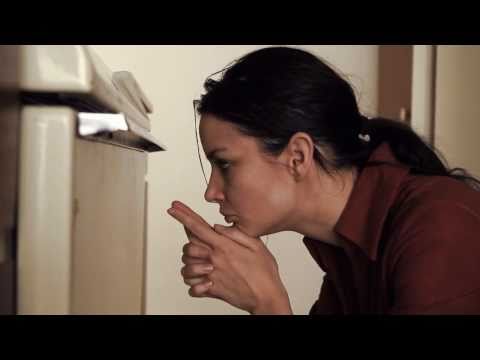 Spanish Revolution - Event
Hi Joseph, my name is Paloma and I am writing on behalf of "a surfer friend of yours, of Barcelona. " I put in quotes because I personally do not know. I tell you: I am living in Sydney and Saturday morning, not ifyou're aware, there is a peaceful demonstration in support ofwhat is happening in Spain. I asked a friend from Madrid that if I knew a...
Listen
Dear Gary...
thecamblog: This is the email I sent to Senator Humphries' office, following this story. Needless to say, as one of Gary's constituents I am outraged and disgusted by this. I didn't vote for him, of course, and I've always thought he was a waste of skin. Nevertheless, I never thought he would do something like this. My feeling is that he was persuaded (read: bullied) into it by Nick Minchin,...
A heartless way to be "humane"
nickford: When a family is grieving for the loss of a loved one, the usual response would be to express compassion and sorrow. Not so for the Opposition's immigration spokesman, Scott Morrison, who slammed the government for allowing detainees to attend the funerals of those killed in last year's Christmas Island boat tragedy. If people wanted to attend the funeral service from Sydney, for...
Mandatory beard legislation
petitiongaryhumphries: Appropriately cultivated facial hair is the hallmark of a civilised yet strong society. Even Senator Humphries himself is halfway toward respectability in this area. We call on the Commonwealth to advance our nation by requiring all males of age - except the ones who just have that light, fuzzy stuff that looks silly - to grow and maintain a full beard, under penalty of...
For John Peel Day
John Peel's Festive Fifty 1978 1. Sex Pistols - Anarchy in the UK  2. Clash - Complete Control  3. Sex Pistols - God Save the Queen  4. Stiff Little Fingers - Suspect Device  5. Magazine - Shot By Both Sides  6. Sex Pistols - Pretty vacant  7. Clash - White Man In Hammersmith Palais  8. Buzzcocks - What Do I Get?  9. Public Image Ltd. - Public Image  10. Undertones - Teenage Kicks  11. Stiff...
Anyone wanna go on a classy date? Follow the...
cognitivedissonance: justsamma: carlyrenee: laurasherbz: veganpb: haleyjude90:damnthatswhack: 1. Open this in a new tab 2. Then open this in a new tab 3. Then open this in a another new tab Now grab a bottle of wine, sit back and enjoy…and remember, stay classy ;) (via damnthatswhack) OH. MY. GOD.  This is the cutest/most brilliant thing I have ever seen in my entire life....
Breast Cancer Month: Think Before You Pink →
definatalie: tulletulle: missworld: padaviya: Before You Buy Pink Pinkwasher: (pink'-wah-sher) noun. A company that purports to care about breast cancer by promoting a pink ribboned product, but manufactures products that are linked to the disease. Critical Questions to Ask Before You Buy Pink 1. How much money from your purchase actually goes toward breast cancer? Is the amount clearly...
Watch
The definitive article of the 2010 political...
Falling down the miners' shaft 27 July 2010 Written by Laura Tingle With the resources super tax it was politics, not policy, that ruled. Laura Tingle was gobsmacked at how some in the media swallowed the miners' line. By Ron Tandberg It was 1993. Paul Keating had surprised most people by winning the 1993 election. The economy was struggling out of its worst recession in half a...
2 tags
Watch
Sad to watch a magnificent animal, usually so precise in its movements, make such an error. And heartwrenching, standing idly by watching it die. This occurred this morning whilst I was surfing. We paddled in to try and free it from the rocks but just didn't have the ability to save it Vale Comrade
I encourage you to follow this blog-Simple
FRIDAY, JULY 23, 2010 Election 2010: Day 7 (or the campaign reaches its policy nadir) And so the first week of the election campaign ends in keeping with the vibe of the previous 6 days with disappointing policy all round We had Tony Abbott over in Western Australia saying something about border protection – apparently he's all into biosecurity. This is good I guess, given the sterling work...